Tired enough to not want to reddit more (I've spent way too long on that site since coming here), but not tired enough to forgo photo editing. Here are pics from the recent day trip to the
Eden Project
(it's cool! do visit if you're every in south western UK) and Falmouth.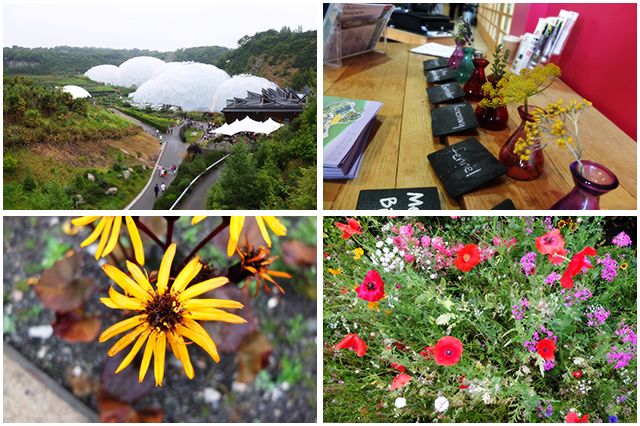 A view of the biomes and some plants that are found in it. In the larger dome, the rainforest one, there's a
giant suspended lookout
! (Also proud since it's a feat of civil engineering) The queue was long to go on, but the view is nice up there. Wasn't very conductive for photo taking though.
Food was good too:
Baobab smoothie
, best thing ever really. Taste like a better pina colada (y). Gonna buy some baobab fruit powder (super health benefits as
they
claim) and try to recreate it myself.
On the right, paella and quiche. Finally had freshly cooked paella after passing the opportunity up at covent garden and the exeter market.
Evening was spent at Falmouth because we have class the next day at UE's Tremough campus. Because we went to town in the evening, everything was closed and there was nothing to do but walk around and take photos.
T'was pretty. Better sized photos on
woophy
.
Saw many stores that I would have liked to go into, but would have reeeeally liked to take these paintings home (though highly unlikely even if the gallery was open).