Fun day at
the conference
yesterday :)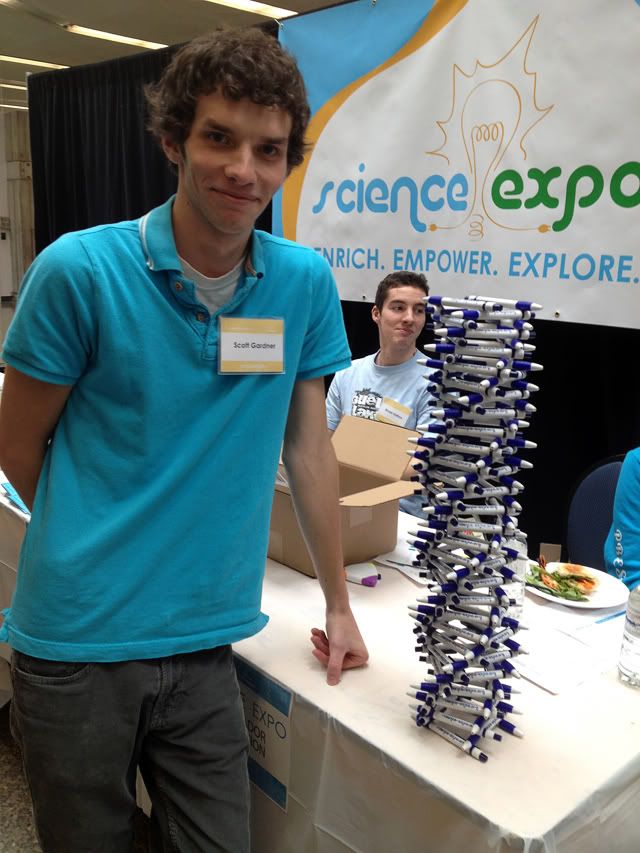 It's obviously going to be good if the freebie pens are stacked up in a tower.
The keynote speakers were cool, the first was
Nicholas Schiefer
, national science fair winner, TEDxToronto speaker and shad friend of one of the conference organizers. He talked about how planning should be done in moderation (I totally needed to hear that) and that some of the best things in life results from serendipitous events, or what he calls 'happy accidents'.
The second speaker was
Dr. Brad Bass
, a professor at UT's center for environment. Coincidentally, he was one of the speakers that the Haig System Dynamics seminar tried to invite last year. I found his research to be almost an exact match for what I want to do if I pursue civil engineering. Some of the things he's worked on are green infrastructure design (one of which, green roofs, is now a Toronto by-law), modelling complexity, and community energy systems.
Moving on, the workshops were also pretty interesting. Got to experience pipette-ing, a daily task that my mom does.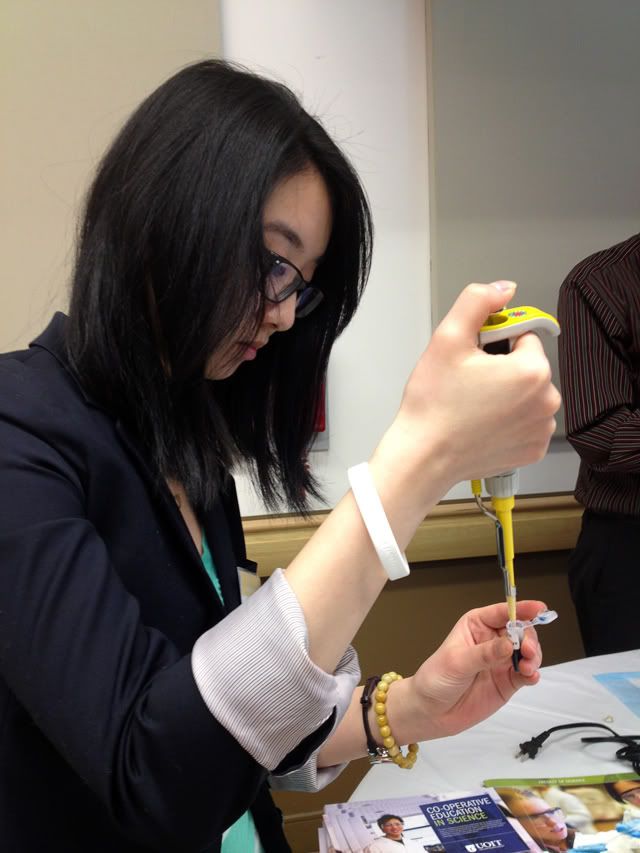 Was pretty bad at it <_<" The dye kept leaking out of the gel durr. The instructor was amazingly fast and precise, goes to prove that practice does indeed make perfect.
The design challenge was alright, reeeally generic topic haha. More like a mix-up of two generic challenges, pasta tower and structure that protects the egg.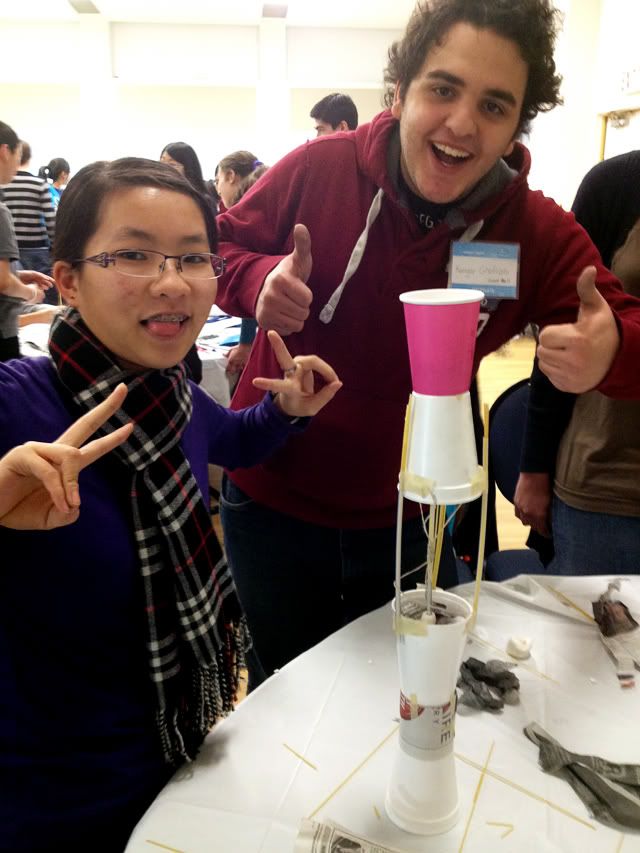 Our tower was really, really bad e_e" It's so badly balanced, mainly due to the marshmallow layer between the two bottom cups (wrapped by newspaper) and the badly joined central column of spaghetti in straws. Yeah I should not be a structure engineer LOL. Thank you awesome tablemates for making it work.
Though the best part of the conference is, of course, making new friends. There were many many Shads there and due to the magic of the program, it's really easy to connect with each other. There were quite a few that will be attending this year, and battles of which campus is superior ensued. Obviously I had to assert Dal's reputation of having the best food and our complete dominance at the Shad Cup >D
That aside, it was awesome meeting everyone :]