Went on a downtown date with Jason in abnormally cold early October weather for his birthday celebration.
But first we had a score to settle.
Obviously I better at billiards, but he won't admit that until I defeated him 2-1. Had an awesome 4 ball streak in the second game *u*
Still had a while till Guu opened, so we went shopping at Eatons. Guys, with a few exceptions, are indefinitely faster than girls when it comes to purchasing decisions. We managed to go through Eatons in a bit more than an hour, compared to 3 or 4 that would have taken me if I went with girl friends.
Finally 4 rolled around, and as warned by Rui to arrive close to opening time, we made our way to
Guu
. I was overconfident in my memory of its address and realized 10 minutes later that we made a wrong turn. Had to call Janice several times to locate the restaurant, which in my defense, is quite hard to spot from the road. All this could have been avoided if the iPhone 5 came out earlier (press con is in 2 days, whoo!).
Anyways!
Upon walking through the door, customers are greeted by a chorus of "welcome!"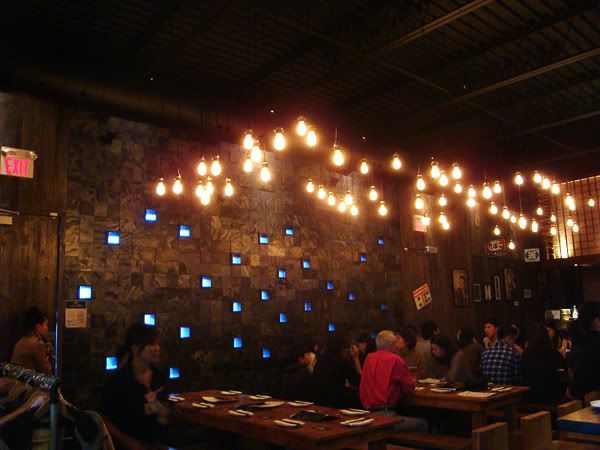 The interior the beautiful. Love the exposed light bulbs soooo much.
But what matters the most is the food of course.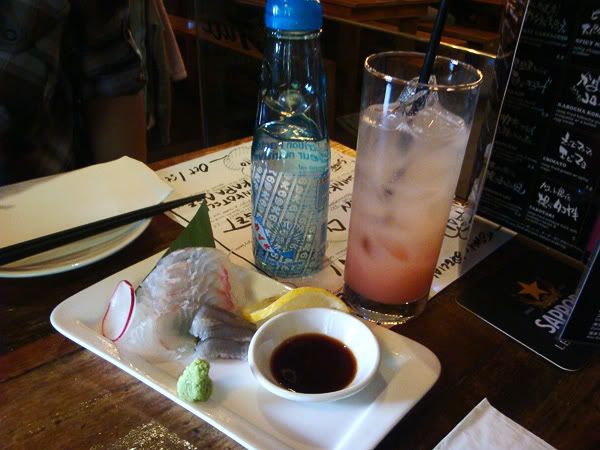 Ramune, Baby Lulu (melon/guava virgin cocktail), and sashimi. The fish was quite good, but still not worth it's $8 price tag T_T
Gyu Shabu Salad. My favourite dish of the evening, reminiscent of kbbq beef wrapped in cabbage.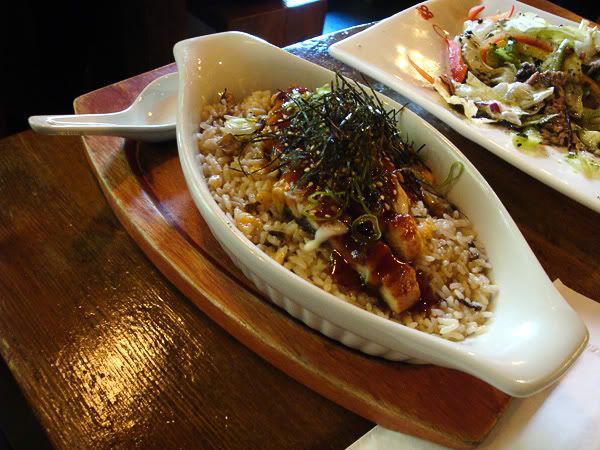 Unagi for Jason. The rice was pretty good, the cheese in it compliments it surprisingly well.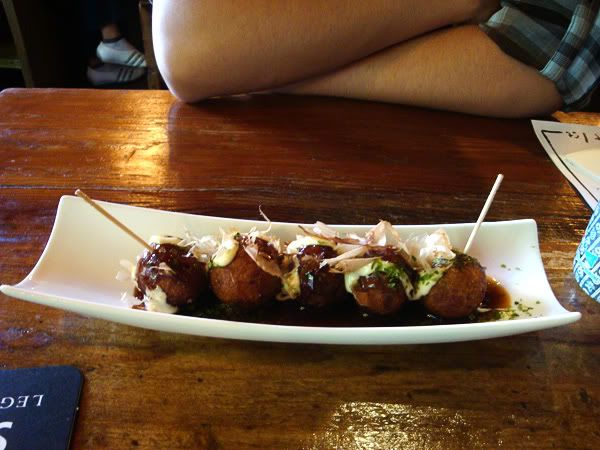 Takoyaki. Probably not the best place to order this as it came out to $1 per piece.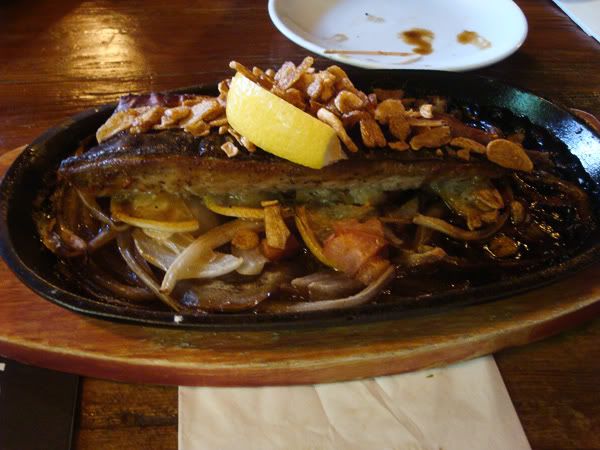 Grilled Saba. It was a tad salty, should have went with the cod.
It's pretty pricy, most dishes are around $7-9, which can add up really quickly. The portions are quite small too, which is to be expected as Guu is an izakaya. Overall it makes a great place to eat for special occasions.
It was still early when we finished, so we met up with Rui and the rest of the Nuit Blanche volunteers. Ended up hanging out at South of Temperance thanks to their privileges *u* Didn't end up going to the actual exhibits though, thanks to the bitterly cold weather. Retreated home and studied instead, bummer.