It wouldn't be a trip back to China if I didn't go see the oh-so-lovable pandas *u*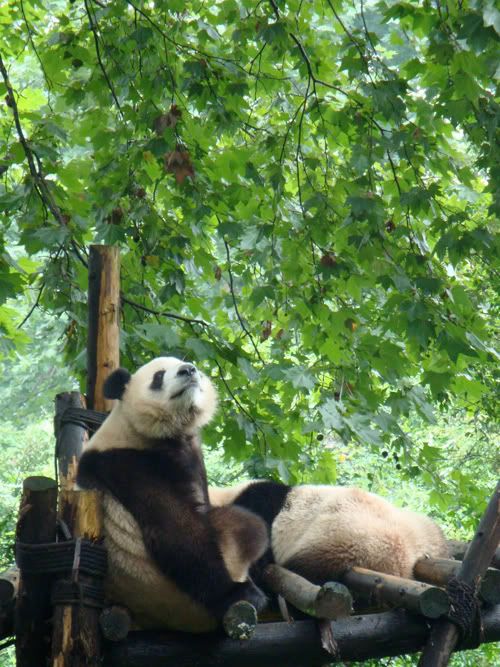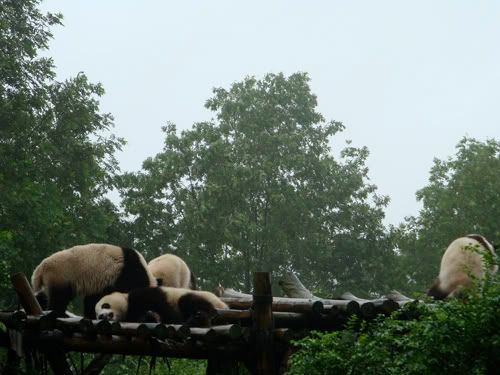 However, the weather that day wasn't all that nice, so all the pandas were just lazing around.
As I walked around, I came across many other animals: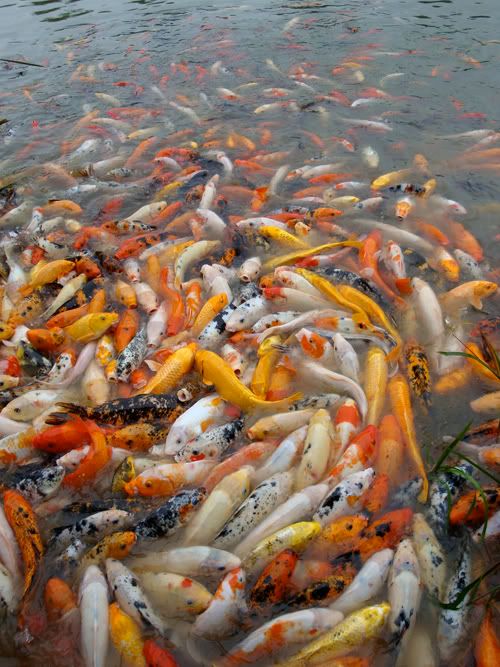 This fish pond is outright scary.
Some kid beside me actually managed to grab one of the fishes, mmm.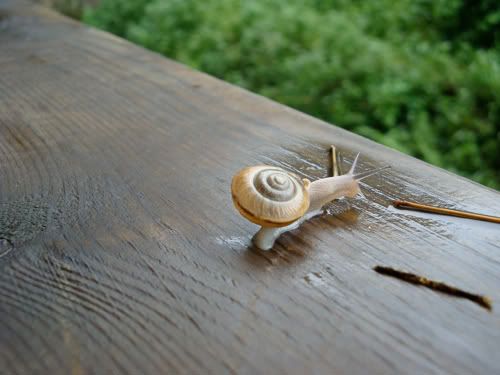 Some foreign people was playing with this snail on the fence to the panda's area. This was one of the better dsrl pictures that day, hurray for shallow field of depth!
Lastly, as I was about to leave, I noticed this pair of peacocks resting from the rain underneath a tree. Cyuuuuute!